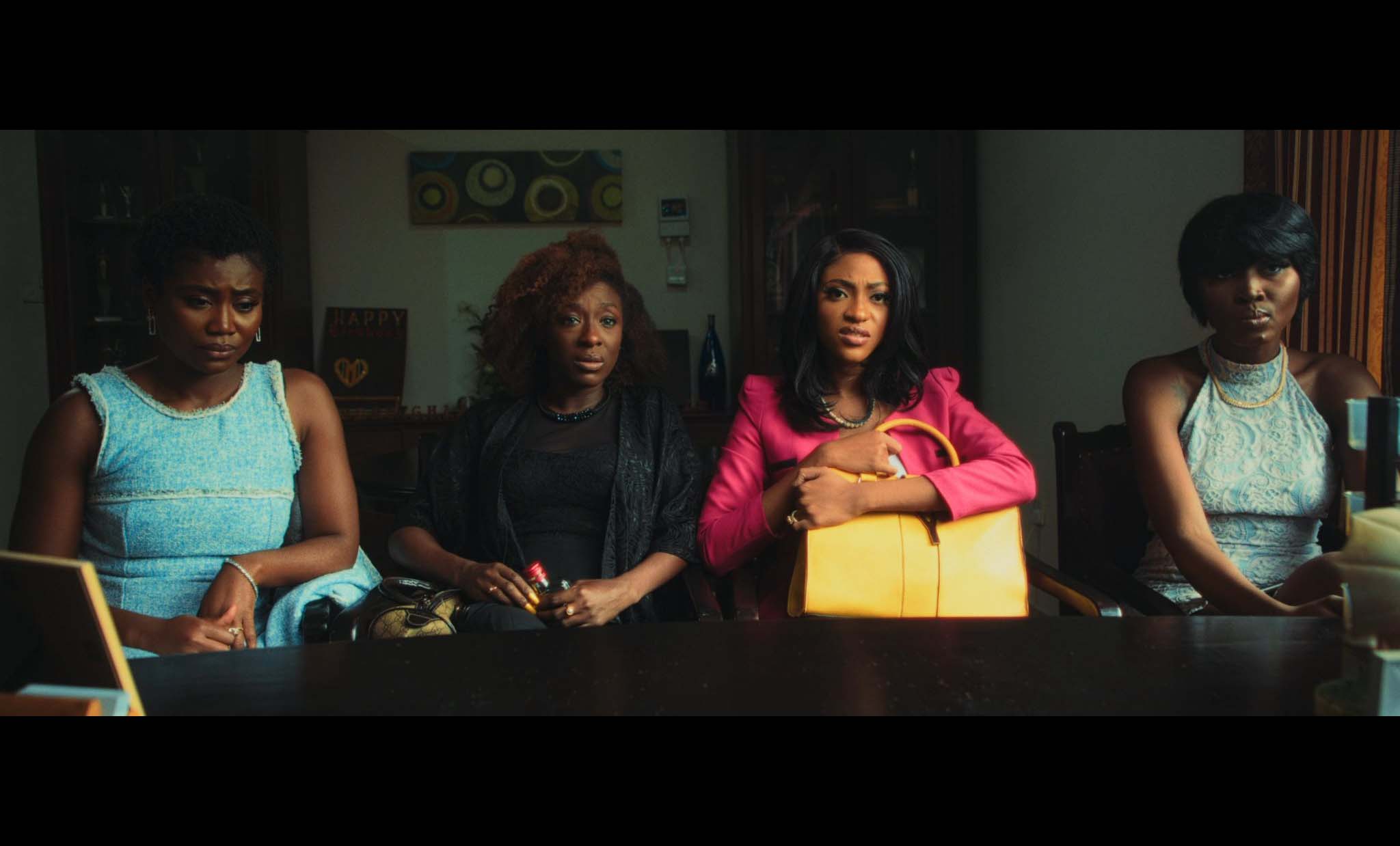 THE KIDS ARE NOT ALL RIGHT: First look
Two Scenes from The Kids are not all right.
The Kids are not all right is a dramatic comedy produced by 55Media starring Adwoa Akoto (Helen Forson), Gina Castel (Tessa Johnson), Kristen Adele (Headmistress Diane Ferguson), Princess Fathia Nkrumah (Nana Yaa Owusu) and Kabuki Akiwumi (Caroline Ejieke).
In the comedy, Four high-society Accra women all in different stations in their respective lives are called in for an impromptu meeting on a Wednesday afternoon by the School Headmistress after their children have been up to no good at School. Comedic wahala ensues as the women confront their insecurities, their family lives, and their many hidden secrets. What the women come to discover throughout the course of the day is that they are all very similar, in their wants, their desires and their wishes. The women learn to put their differences aside in order to foster an avenue for healthy friendships among themselves, but more importantly, among their children.
In this Scene, Helen Forson (Akoto) and Nana Yaa Owusu (Nkrumah) trade biting jabs and poison-laden insults, as they spar head to head in a match up of words. These two, fierce and irreverent, stop at nothing to cut the other down, with every new word more flagrant than the next, more violent and completely without warning or hesitation.
'What I found to be quite unique about these two characters in their sociology and cultural engineering is that they are desperately yearning to be just like the other. Oftentimes, in life, people recognize and discover versions of themselves in other people, versions of themselves they might be unable to fully live out for fear of judgement or condemnation, or versions of themselves they've had to subdue in order to conform to societal norms, and so they cling on to these people for dear life, living vicariously through them, even in the midst of ripe and rotten envy. It is a simple and indescribable human deficiency'- Uche Aguh (Writer and Director)
In this scene, Headmistress Diane (Kristen Calhoun) sits the four women down as she describes the heinous acts their children have been engaging in while in School. None of the women are quick to accept and believe this information as they pry dubiously, for more answers from the Headmistress. The scene takes a funny turn when Diane pulls out an instrument that one of the children of the women has been using as a microphone.