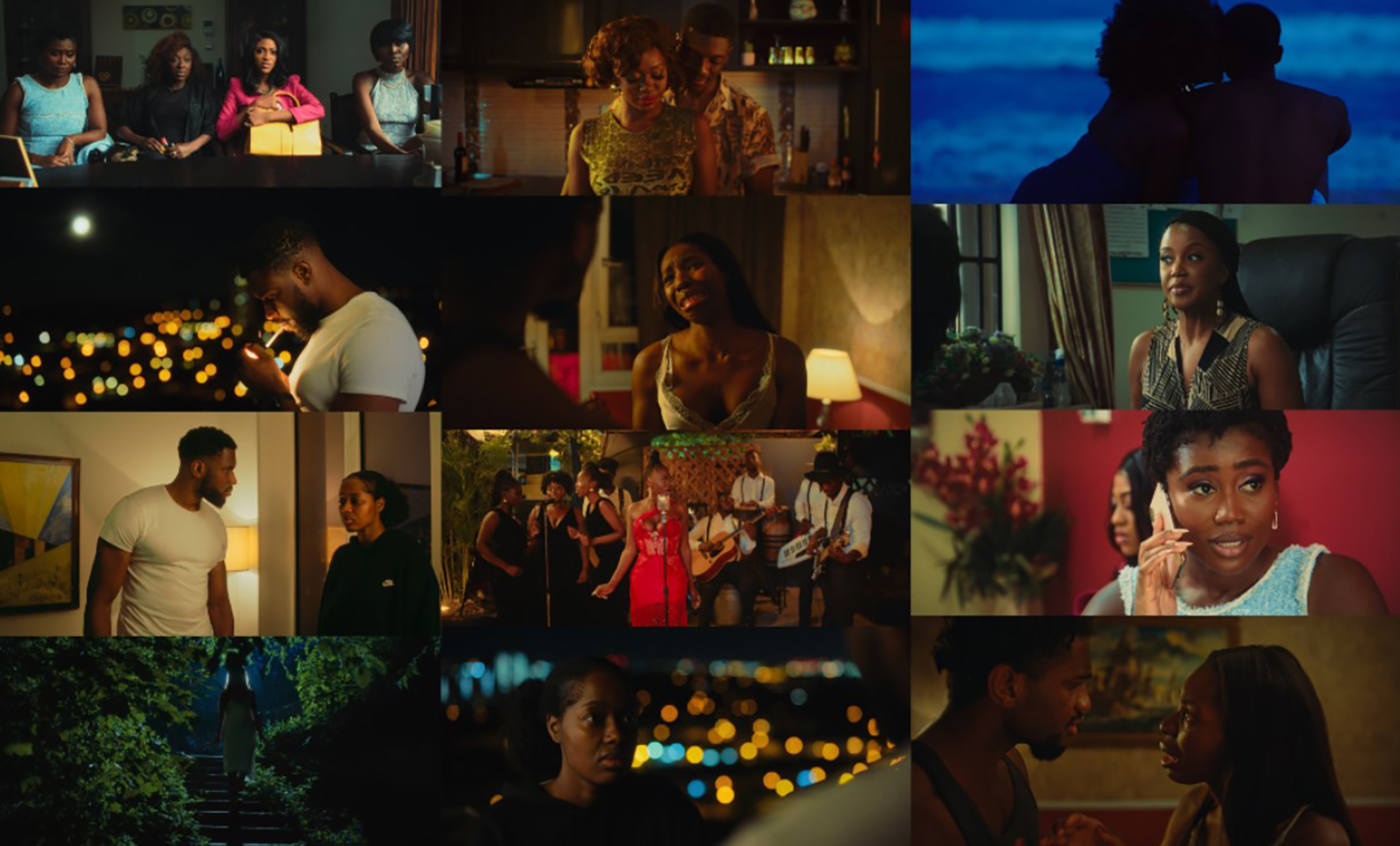 That's a Wrap! The end of the year.
That's a wrap! The end of the year is here and 2021 has been one for the books and what a year it has been, filled with unimaginable challenges, incredible adventures and rewarding triumphs. The year 2021, will forever be cemented as a benchmark year for 55Media.
Earlier this year, 55Media made a quest to produce various films in different parts of the world, all with the primary focus on women, Black women specifically.
The goal was to create an incredible catalog of independent films.
Each of these films are intrinsically different from the other, cutting across several genres, themes, time periods and styles.
an Afro-juju, old-Nollywood throwback. A dark thriller that introduces us to Nkem, a well meaning Nigerian immigrant woman, pregnant with twins for husband, Ozi. The two of them, loving and seemingly a normal couple, discover disturbing secrets about one another as supernatural forces abound, threaten both their marriage and the life of their unborn babies. Starring Isio Esiekpe, Uche Aguh, Adwoa Akoto and Oseloka Obi.
a Comedy. Four high-society Accra women all in different stations in their respective lives are called in for an impromptu meeting on a Wednesday afternoon by the School Headmistress after their children have been up to no good. Comedic wahala ensues as the women confront their insecurities, their fears and as hidden secrets of their personal lives are exposed. The film stars Adwoa Akoto, Gina Castel, Kristen Adele, Princess Fathia Nkrumah and Buki Akiwumi.

is a Drama with Musical elements set in Accra co produced by Fizzy K Pictures.
A bonafide Songstress/Superstar- Kiki (a la Tiwa Savage but sultry and soulful) managed by her controlling and strong-willed husband Mark, is set to release her newest album. A replacement Bassist comes in for a rehearsal and immediately, sparks fly. Kiki is forced to make a difficult decision, when she finds her self head over hills in this new affair. Starring Ifeoma Chukwuogo, Andrew Bunting, Uche Aguh and Gina Castel.
is a gut-wrenching Family Drama where an ex couple, Inaya and Abdul Bankole, learn of the confirmation of the death of their son, Raheem following his disappearance for two weeks. The former couple must break down and confront the traumas of their past relationship as they both struggle to cope with the loss of their only child. Starring Shardiah Ssagala and Kayode Akinyemi. Here are a few pictures to commemorate the end of the year and all these projects:
In addition to these four films, 55Media also produced two product commercials for Lifestraw and The Body Shop, as well as two Music videos and two Wedding Save-the-date videos. Lastly, 55Media was tasked with the edit of the Official cinematic trailer for the upcoming directorial debut, B-boy Blues from Empire star, Jussie Smollett from his Super Massive Movie Banner, based on the acclaimed novel by James Earl Hardy.
You can see all these videos with the links below: