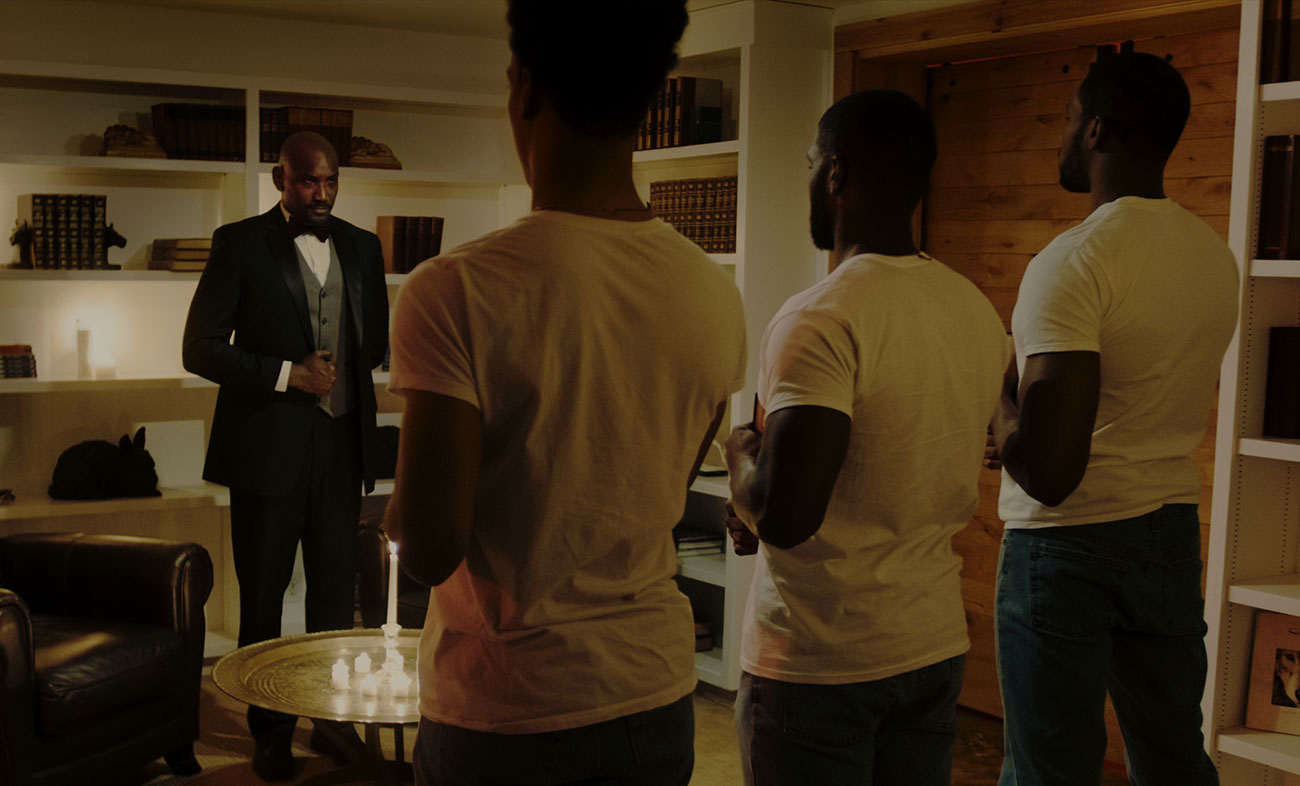 The House Invictus | first look
The House Invictus is a psychological thriller that examines the shared history of black folk in America, both modern, and past. Blood, chaos, upheaval, sex and religion and it's cultural fall out blended with the psychology of race, masculinity and the power of brotherhood.
WHO IS THE DARKNESS? WHAT IS THE DARKNESS?
WHERE IS THE DARKNESS?

Find out very soon!
Written and Directed by Uche Aguh
Starring: Jarius Sowells, Kayode Akinyemi, Vincent Ramirez, Thiree Pinnock, Julian Horton, Obum Nwankwo and J. Shawn Durham as 'Daddy G'
Production Company: 55Media
Director of Photography: Dennis Schmitz
Assistant Director: Ukairo U. Ukairo