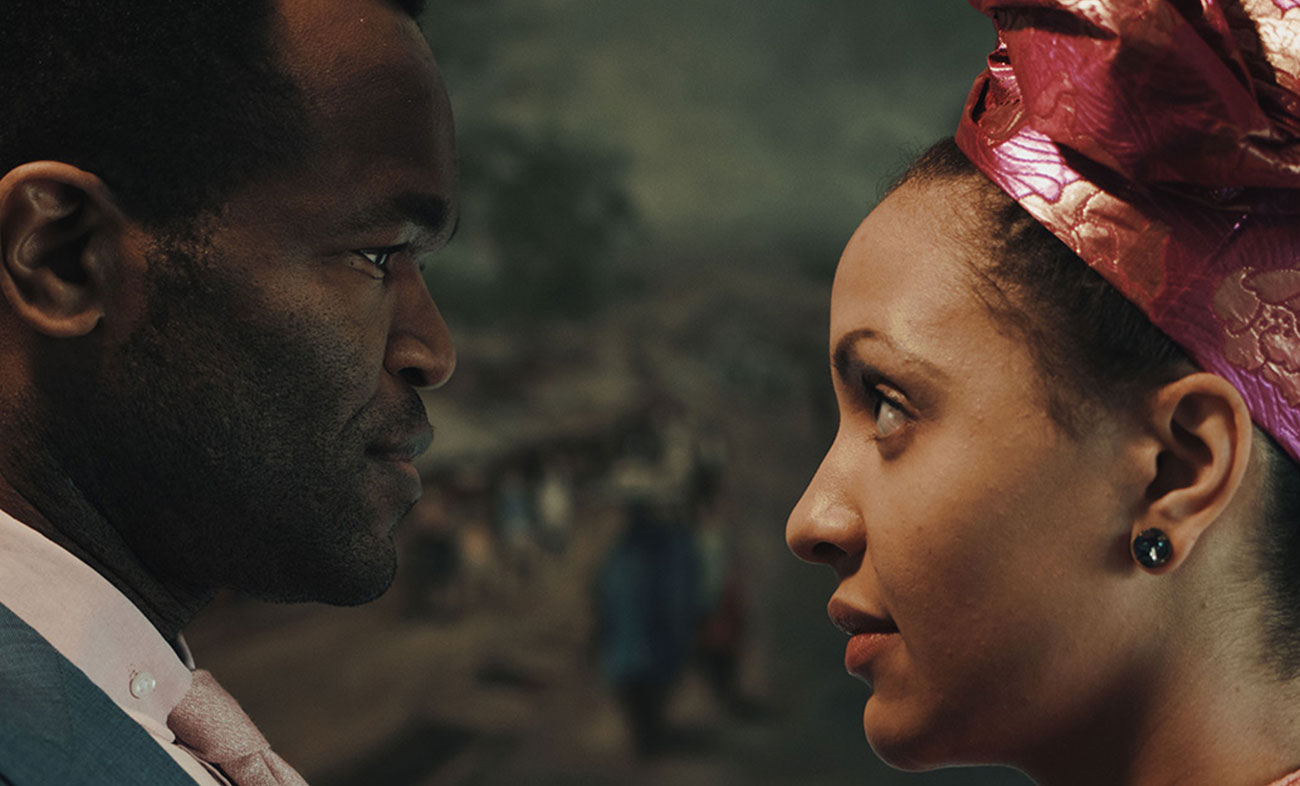 Americanah – Full Concept Film [Update]
**Disclaimer** (This is not meant to be a real film)
This is merely a series of scenes chosen from the brilliant book, Americanah which was written by the incomparable Chimamanda Ngozi Adichie. These scenes are a part of a concept package/pitch for the producers behind the screen adaptation of this book.
Scenes:
1: Lagos, Nigeria ~1995- Ifemelu and Obinze meet at a school party in Lagos. They fall madly in love immediately afterwards.
2. Princeton, New Jersey ~2009- After many years of living in America, Ifemelu finds herself unsettled in her new life and in her relationship with the college professor, Blaine. She must find a way to resolve this issue.
3. Lagos, Nigeria ~ 2010- Now back in Lagos after fifteen or so years apart, Ifemelu and Obinze rekindle their love. But the newness in both their lives, will only prove difficult to their undeniable love.
4. Lagos, Nigeria ~ 2010- Chanced with the rare opportunity of falling back in love with the woman he never fell out of love with, Obinze must take matters into his hands as he plans to move forward with Ifemelu.
These scenes were adapted (written and directed) for screen by Uche Aguh, and produced by 55Media.
Americanah tells the tale of a young love torn apart by the perils of migration and the constant search for greener pastures. It is a deeply moving and profound story that challenges the idea of race, class, nationality, and socio-economic status. For its protagonist, Adichie, has written a marvelous character in Ifemelu- A young girl, brilliant and unapologetic, uprooted from her home in Lagos, Nigeria and transplanted, in North America. Her identity becomes questionable, when she realizes suddenly that she now bears the label of a Black-American.
This concept package is a direct pitch to the producers (Plan B, Lupita Nyong'o, Potboiler) of the feature film currently in development, for consideration in the areas of writing and directing (Uche Aguh) and cinematography (Dennis Schmitz) as well as the featured actors involved in the production.
This concept was shot over a period of seven days, on location in London, on no budget.
Cast:
Isio Esiekpe- Ifemelu
Damola Adelaja- Obinze
Jamila Wingett- Kosi
Uche Aguh- Blaine
Freddie Scobey- Curt
Winston Sarpong- Kayode
Daniel Annoh- Dike (Teenage)
Jinmi Onabolu- Dike (Child)
Fatima Hernandez- Ginika
Cinematography: Dennis Schmitz
Editing: Dennis Schmitz and Uche Aguh
Music arrangement: Uche Aguh
Music composition:
– Toni Braxton: Another love song
– Junior Mafia: Get Money
– Onyeka Owenu: Iyogogo
– Rihanna: Unfaithful
– Nina Simone: Black is the color of my true love
– Chopin- Prelude in E-Minor (op. 28 no.4)
Thanks to cast and crew involved!
[Update]
Media coverage:
The Huffington Post
Bella Naija